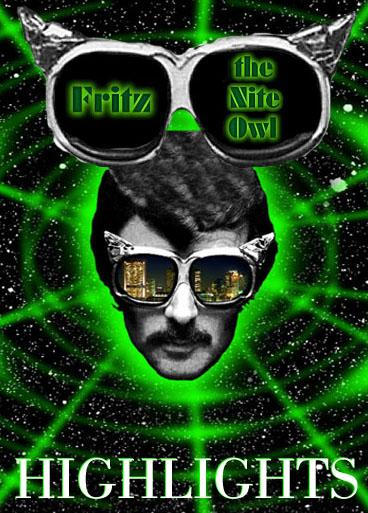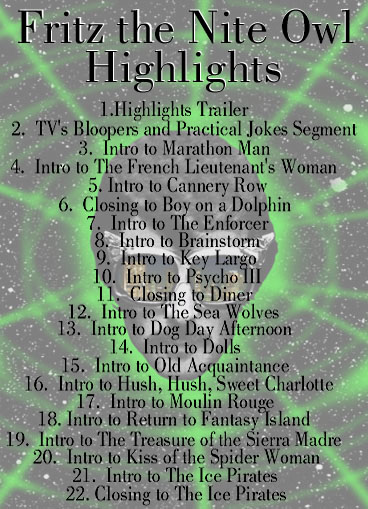 Available for the first time on DVD-R, the current Audition Tape for Fritz The Nite Owl in his never-ending quest to get the show back on the air -- somewhere.  You'll enjoy nearly 30 minutes of the Best of Fritz.  This is an expanded, modified version of the tape that helped him win his 5th EMMY for On-Air Performance.

Included with this collection is a segment from "TV Bloopers and Practical Jokes" spotlighting some popular, well-known movie hosts from around the nation in the '80's.

For a preview of cut 1: "Highlights Trailer" click
here
.   Please note, the sample video does not reflect the quality of the DVD-R.  It is full screen and of broadcast quality sound and video!
For your copy, send a bank or postal MONEY ORDER of $19.95 (which includes postage and handling) to:

Rome Maynard

33 Hurshfield Ct.

Taylors, SC  29687

If you have any further questions please e-mail me.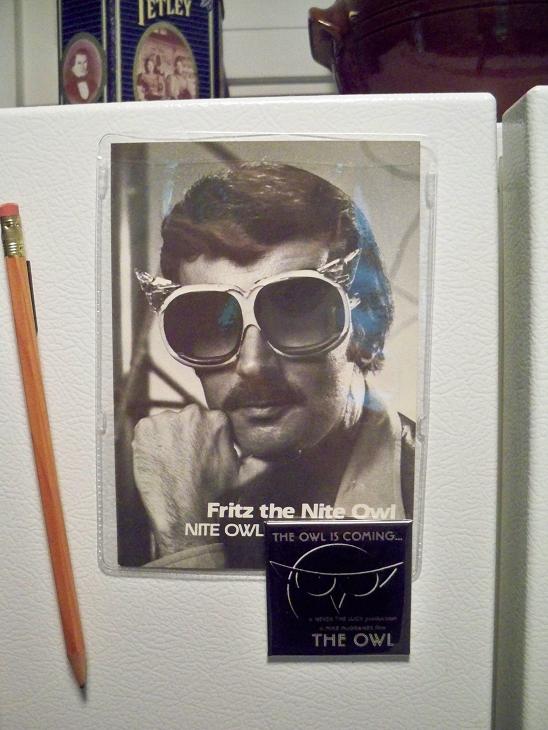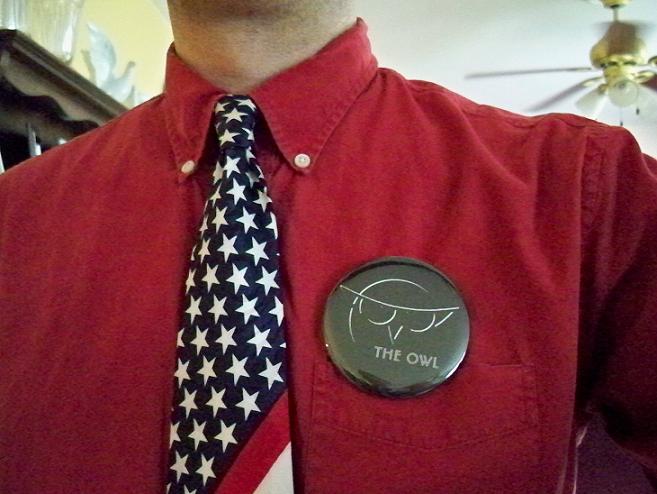 Cool badge!  Want to know where I got it and the magnet?  Click the following,